A great time for a first dental visit is as soon as your child can communicate with us.
Although some dental problems can be identified as early as six months old, there's not a lot we can achieve without your child's cooperation. That's why we like to be able to talk with children – and the age that happens is different for different people.
The first dental experience children have should be positive.
All too often, the first time we see a young person is stressful for everyone — with a broken front tooth after a fall, or after a sleepless night with a toothache. And whatever the child involved is going through, it's generally worse for the anxious parent.
That's why we highly recommend a Familiarisation Visit — well before there are any problems.
(By the way, we often see on Facebook that some well-meaning people give the advice that not to worry about baby teeth: children lose them and they don't miss them. Nothing could be further from the truth. Early tooth loss can be devastating for our children's appearance and comfort as they grow into teenagers)
Why have a Familiarisation Visit?
Like a hospital, a dental office smells a little different to normal life
There are different sights and experiences
There are new people to meet
What to expect at the First Dental Visit?
Our aim is to establish a relationship so that your child is comfortable in the environment of our office. Normally this means your child's First Dental Visit is a get-to-know-you experience; if we identify any needed treatment we'll schedule that for another day.
After we establish first names, we will introduce your child to some of the new elements of a dental visit. We'll give your child a ride in the chair and show them how some of the equipment works. We find what works best is by  reference to everyday things you have in your home that are similar to some things we use every day: our suction is used as a tiny vacuum cleaner; the air and water syringe is like a little water pistol (and a hair dryer). If we can gain a child's confidence at this point we find it pays off if they do need treatment later on.
At the end of the visit we'll offer a dip into a surprise box which is filled with treats like small toys, spinning tops, and stickers.
The Examination
Ms Sacha Prater—Oral Health Therapist
Sacha is qualified to carry out many restorative treatments, preventive care and hygiene maintenance for children and young adults under the age of 25.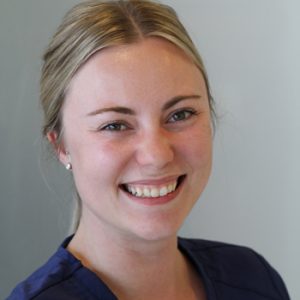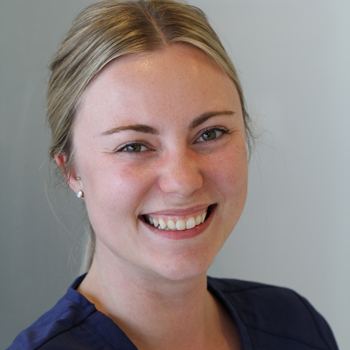 Dr Miree Cho—Dental Surgeon
Miree used to teach swimming and is an expert in communicating with children!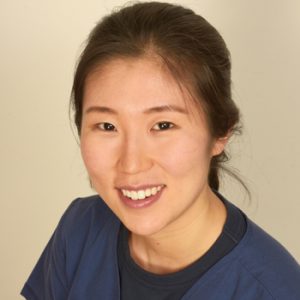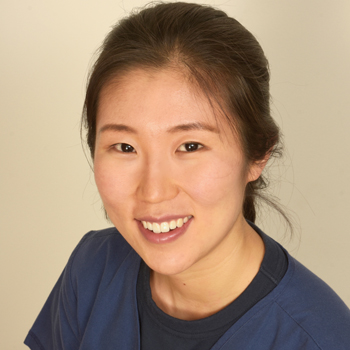 We will normally schedule a 30-minute appointment; if your child is under 5 this may be 15 minutes.
If this is a 'first-ever' visit, please let us know if you have any particular concerns before the appointment.
During this time, we will consider medical history, any medications your child takes and any previous dental treatment or concerns.
Periodontal Evaluation and Assessment
A gum–health assessment and a dental prophylaxis, (scaling and cleaning) will normally be completed during this appointment. Some children do produce calculus so this part of the process is usually helpful in keeping young mouths healthy. We also offer an application of topical fluoride to help protect tooth enamel.
Oral Hygiene Instruction
Based on what we find, we'll tailor our advice to target and improve habits of tooth-brushing, flossing and other measures to help prevent tooth decay and gum disease.
If you have any questions or would like to make an appointment, please contact the team at  Moss Vale Dental on (02) 4869 3111 or request an appointment online