Small Things Can Make a Big Difference
Do you have a small tooth repair that nags you—perhaps something no-one else notices (but that you notice?)
That's exactly what Brit said to me this week: Brit is a Moss Vale local and has marvellously healthy gums and lovely white teeth. A few years ago, she'd had some erosion on her front teeth repaired with tooth-coloured resin. It was a very adequate tooth repair at the time, but normal wear and tear had caused some chips in her enamel and the resin was slightly stained: she wondered what could be done to repair her teeth?
The experienced dental team at Moss Vale Dental consulted with Brit on her treatment options. Brit wanted something done quickly that didn't involve a lot of expense and extra appointment time. After a discussion of the pros and cons, we decided the most suitable option for the tooth repair was to polish the stained resin, and use new bonded resin to repair the chipped tooth edge – this process is know as Enameloplasty.
This is a method of making tiny changes to your teeth by altering your tooth enamel. Tooth enamel is 'insensitive', so these changes don't hurt and don't take long. Most of the time the changes make your teeth look better—like eliminating points, irregularities or smoothing small fractures on front teeth. Enameloplasty can also relieve the discomfort of rough teeth and can be used to effect minor alterations in occlusion.
Here's how it looked before and pretty soon after: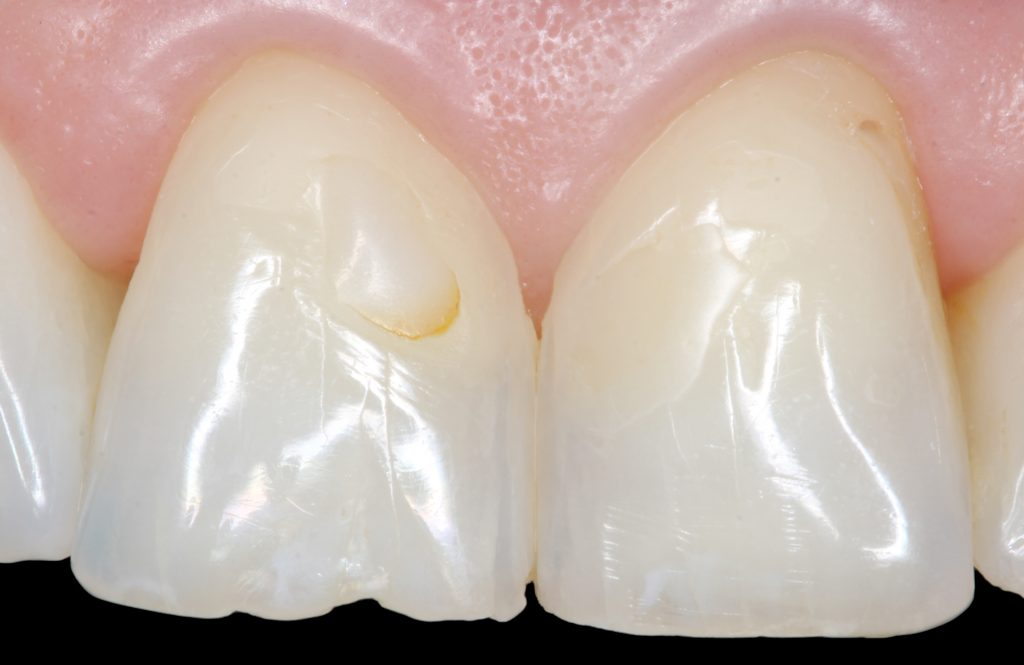 Bonded Resin
The good news is, this type of tooth repair isn't just for women. The teeth below belong to David, one of our Bowral patients. He just had some minor chipping, but he could feel it with his tongue, and as we said, it doesn't heal by itself! We treated David's dental repairs similarly to Brit's.
Here are David's teeth before dental treatment after some resin bonding was used to treat his damaged teeth.
The other good news is, most of this sort of therapy is done without the need for anaesthetic – so no needles!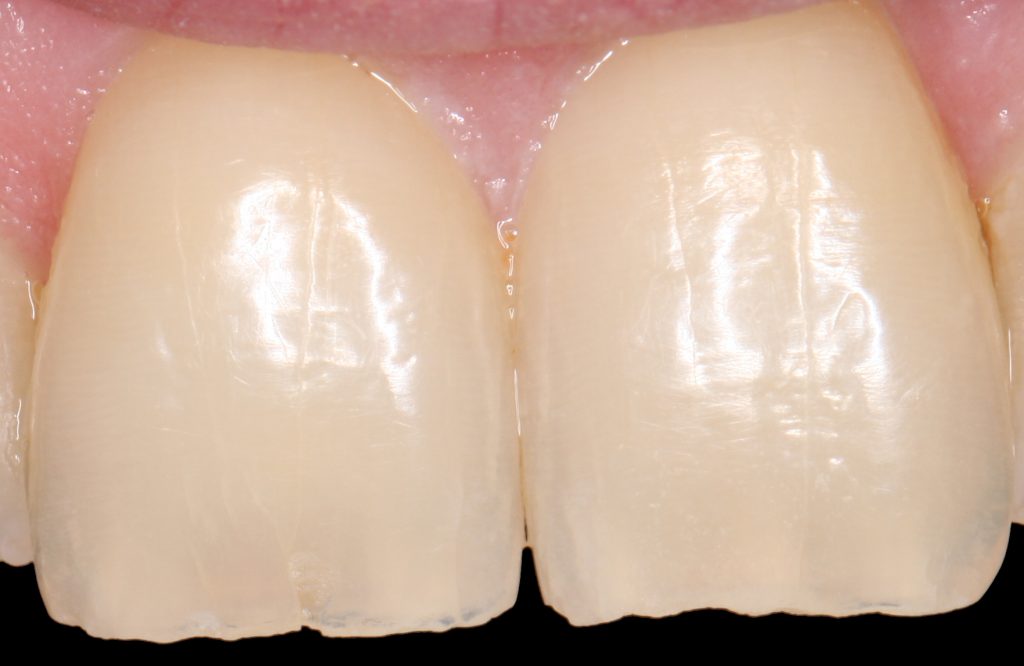 Make An Appointment To Repair Your Teeth
Do you have a small dental problem that bothers you? Why not ask if you too can have an instant solution like our patients Brit and David.
If you have any questions about tooth repair or improving your smile, OR if you would like to make any appointment, please contact the team at Moss Vale Dental on (02) 4869 3111 or request an appointment online.