Dr Patrick Meaney and the team at Moss Vale Dental offer a wide range of dental services including Cad-Cam Dentistry. 
Cad-Cam Dentistry
Cad-Cam Dentistry is a way to use computers to make crowns, bridges, inlays, onlays, and veneers-in fact, you can make a wide range of replacement parts for a host of different applications.
CAD stands for 'computer-aided-design' and CAM stands for 'computer-aided-manufacture'. 
There are some things humans do really well, and other things machines do so much better. Computers make dental ceramic restorations quicker, with more accuracy and precision than is possible using old-fashioned manual methods. Moss Vale Dental technicians can also use Cad-Cam to make their lives easier. It's now possible to manufacture all-porcelain bridges using Cad-Cam. A range of other procedures that either took longer or were difficult or impossible to complete by hand can also now be undertaken using computers and dental milling instruments.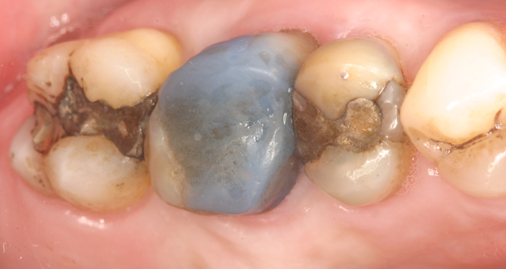 Crowns
A Crown is a specialised filling that covers a tooth. Called 'caps' in the USA, crowns have been used for more than a hundred years to restore teeth. Today there are more than 20 different types of crowns dentists can use. Gold was a common material used in crown manufacture and it's still used today, where it is usually covered by a layer of porcelain. Most crowns can be made from high-strength dental ceramics, so they look and feel just like your own tooth.
You will need a crown if you have a root canal therapy, or your own tooth has fractured, or if you have a really big cavity.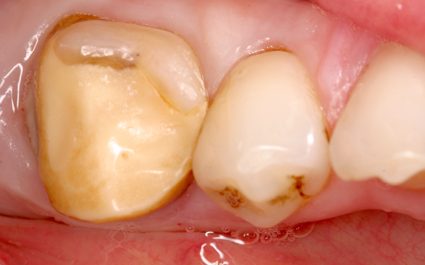 CEREC®
CEREC® is the acronym for one Cad-Cam dental system sold by Sirona Dental Systems. The letters represent Chairside Economical Restoration in aEsthetic Ceramic.  Cerec restorations are made using a 'millable' dental porcelain to manufacture crowns, onlays and veneers in a single appointment. 
Here's how:
Old fillings and decay are removed; your tooth is gently shaped and smoothed
An image of the tooth is captured by a specialised camera
Your new filling is designed with the aid of a 'library' of images and designs available within the Cerec® software
The Cerec® computer sends instructions to a milling unit which manufactures the finished restoration. This only takes the machine about 10 minutes.
The polished ceramic is bonded to your tooth, making it strong and comfortable once more.
But what's in it for you?
Here's a comparison of the old method and new method:
| | |
| --- | --- |
| OLD METHOD | NEW METHOD |
| Smooth and prepare tooth | Same |
| Impressions of both jaws and tooth with rubbery stuff | Get a video image of your tooth |
| Wait while the dentist makes you a temporary plastic crown | Read a newspaper, have a snooze, go for a walk for 10-15 minutes |
| Impression sent to a dental technician | Design and mill the crown |
| Wait 1-2 weeks | Bond the crown, dental treatment complete |
| Second appointment, second injection, cement the crown |   |
| Summary: Two appointments with impressions and temporary crowns | Summary: Single appointment, no yucky dental impressions |
If you have any questions about crowns or Cam-Cad Dentistry, or if you would like to make any appointment, please contact the team at Moss Vale Dental on (02) 4869 3111 or request an appointment online.